4 tags
The last quarter of 2012!
I know it late but it's better late then never! After this, it will be posts of 2013! :)) A lot of memories from the past year. Im ready for more this 2013! Bring it on! :))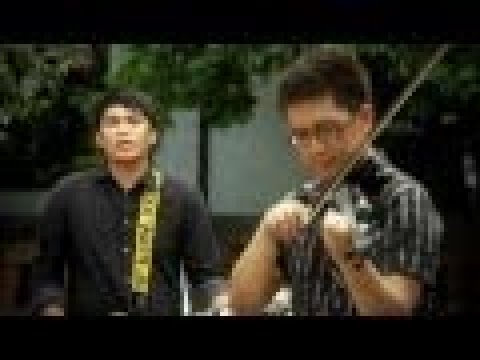 5 tags
3 tags
Khulit :D
my niece playing. :D
3 tags
Setting your priorities
  When things in your life seem, almost too much to handle, When 24 Hours in a day is not enough, Remember the mayonnaise jar and 2 cups of coffee.   A professor stood before his philosophy class and had some items in front of him. When the class began, wordlessly, He picked up a very large and empty mayonnaise jar And proceeded to fill it with golf balls.   He then asked the students, if the jar...
2 tags
Hay buhay. :|
I've had a lot of things in mind the past few weeks. First, I've been so thankful for all the blessings I received. All my prayers are answered. Thank you so much Lord. I never expected things to be as good as it is. Second, I didn't expect to be close to people I just met. Being part of a new group is being part of a new family.  Third, the song "It must have been...
2 tags
Fille de Dieu
"Fille de Dieu" is a french word for "Daughter of God". It took me like months thinking of what Tat to have. The original lay out was big and a friend told that it is not advisable for a first timer. :( If you think that having a tat was expensive wait till you change your mind and have it removed. LOL :D Having a tat is permanent. It will stay with you until the day you...
12:51 →
It keeps on playing in my head the whole day. :( affected? heheheh
:)
It's been a long time since I last posted something here…. Now I have a lot in mind but I don't know where to start. :( boo…  Better put things on the right track. NOW! :)
"Friends still see each other often as time goes by so that they will still..."
1 tag
2 tags
ACCEPT YOURSELF :)
Always remember that you are absolutely unique. Just like everyone else. - Margaret Mead I just love this message coz this year I met a couple of people who, sad to say, are COPY CATS! Its not that I hate them or whatsoever, its just so annoying that I can see them do the same thing I do, do my habits and even like the same person I like. (DARN!!!!!) My god! I am not an icon or what but...
birthday cake :D
thanx Acuatico for the birthday cake.. first ever in Acuatico to have a surprise birthday celeb. thanx guys! :D **sorry for the late post :)
Acuatico Beach Resort
Estancia Room The Bar Infinity Pool  The experience was great! Thank you Acuatico! :))
The Big Day...
Its our Commencement Exercise at SDA College of St. Benilde .. my seat at the theater.. Congrats batch XV!!! 
4 tags
cavite shoot.
new models…:) go guys!
just a thought...
Bakit kaya ang daming taong hindi marunong umintindi??? Pinipilit nila yung mga bagay na alam nilang tama though it was never proven right?! Nakakawa naman tuloy yung mga taong marunong umintindi at may mahabang pasensya.. buti nlang hindi ako un! hahahaha.. Ano nga ba talaga ang basehan ng lawak ng pangunawa? ito ba sa dami ng nalalaman? sa dami ng pinagdaanan sa buhay o talagang may mga bagay...
3 tags
3 tags
3 tags
Anne Geddes
my inspiration in doing Pregnancy, new born/kids photography! I really adore Anne Geddes! thumps up :)
3 tags
2 tags
4 tags
7 tags
4 tags
ELEVEN (Final Exhibit)
Sorry for the late post guys! Here are the photos I have from my phone so pls dont question the resolution. :)) From Ingress to Opening! :)) while waiting for Rockwell to close…. hintay galore! started the Ingress after 9PM and finished before 3am :| The Fruit of our labor! :)) CONGRATS SDA DIPP 15!!! :)) Special thanx to Mr. Raymund...
1 tag
"And in the end, it's not the years in your life that count. It's the life in..."
2 tags
"Every search begins with beginners luck and ends with the victor's being..."
2 tags
3 tags
3 tags
2 tags
markervinsamson-deactivated2011 asked: no.3 years.
2 tags
"Day, n. A period of twenty-four hours, mostly misspent. Ambrose Bierce"
4 tags
"ELEVEN" our photo exhibit
thank Julo! hahahaha… Raymund isaac … hai! :)) julocope:
Watch shoot (BTS) :))
caught in the act tlg si Julo Cope :))
"It's been a while since i last post something here in Tumblr..hmmmm…..."
"Bakit kaya ang mga lalaki taken na nanghaharot pa??? KALERKY!!!!"